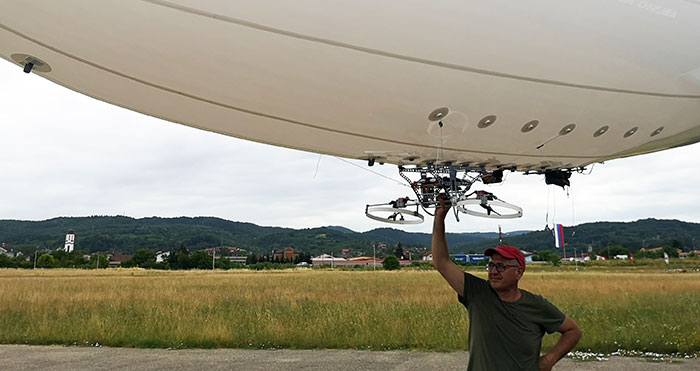 Aero Drum Ltd is represented by Mr. Aleksandar Mijatović working professionaly and exclusively in design and production of LTA's since 1999.
Personal references: Skylifter Australia, Solar Blimp Switzerland, 12 m side vectored Airship Germany, "The end of night" National Geographic, Aerospace USA, Above-UAV USA, Embry-Riddle USA, Ocean Clean-Up Netherlands, Cylindrical Wind generators UK, Trans-Atlantic Solar Blimp... and many, many more projects in the last 20 years.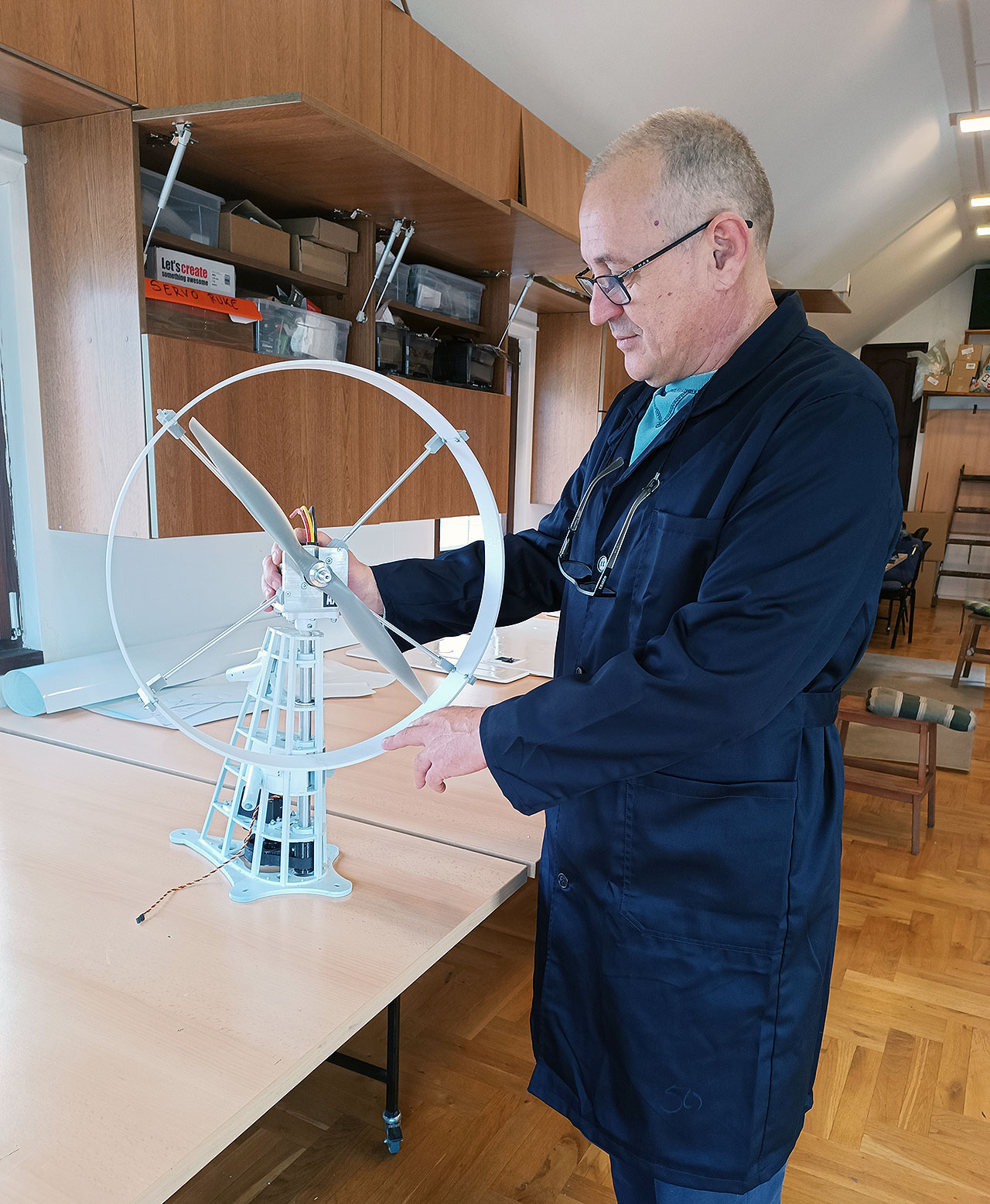 We will answer all your requests. We do not guarantee that we will accept all requests as it directly depends on the available time, space and complexity of your LTA Blimp/Balloon that you want. For all standard products that we offer, the production time is shorter, while for custom projects it is longer. Therefore, please contact us in time if you have special requests.
Disclaimer
The information contained in this website is for general information purposes only. The information is provided by Aero Drum Ltd and while we endeavor to keep the information up to date and correct, we make no representations or warranties of any kind, express or implied, about the completeness, accuracy, reliability, suitability or availability with respect to the website or the information, products, services, or related graphics contained on the website for any purpose. Any reliance you place on such information is therefore strictly at your own risk. In no event will we be liable for any loss or damage including without limitation, indirect or consequential loss or damage, or any loss or damage whatsoever arising from loss of data or profits arising out of, or in connection with, the use of this website or any Blimp or system ordered from us using this website. We give our best to build the reliable and quality Blimps and systems. The use of Blimps and systems purchased through this website is solely the end client responsibility. All photos, graphics, videos and text on this web site are respective property of Aero Drum ltd. None of these materials can be used in any way without an explicit permission from Aero Drum ltd.
The use and responsibility for the use of Blimps purchased from Aero Drum Ltd rests solely with the purchaser/client. All our LTA's (lighter than air) must be registered in the buyer's country if required by local law. We strongly emphasize the compliance of the use of our products with the laws of the country in which they are used. During the construction of our LTAs, we take into account all safety measures and regulations prescribed by law and more than that, because we want safe Blimps, Aerostats and custom LTAs. They are intended for filling with helium, which is: balloon gas (Grisolar), Helium 4.6 or helium 5.0. The use of other gases such as hydrogen, methane or other gases is strictly prohibited because you endanger yourself, the people around you, and your property, and at the same time you do not respect the laws of your own country.
Money back Guarantee Policy
Money Back Guarantee Policy - Aero Drum Ltd design and produce RC Blimps for over 20 years. During that time we have perfected the design and production process to such level that every RC Blimp made and delivered is guaranteed to work as said on respective pages. So far we have exported RC Blimps to more than 80 countries on all continents and our intention is to continue doing so or better. The Money Back Guarantee is applicable if following terms are not met by Aero Drum Ltd or by the client - That we will produce and send the ordered RC Blimp that has been paid for - That we will test the LTA in our workshop prior to delivery – That we will test the LTA envelope under high pressure to ensure that it is air tight - That we will make the logo on the envelope exactly as the print friendly file sent by the client –That we will use high quality materials for the LTA production as specified on respective page – That all electronics used in the LTA to function properly are tested prior to delivery and the warranty terms for the electronics is upon their manufacturer warranty terms - That we will produce it in a time frame given in the communication with the client and if is a delay in production, due to unexpected circumstances, the client will be notified in time – That we will do our best to safely pack the LTA to avoid damage during transport to destination – That we will send the LTA as a low value gift with FedEx or other courier unless differently specified by the client or the circumstances are different (destination country customs policy) – That the client is an experienced RC user and know how to use the ordered and delivered LTA - 14 days Money Back Guarantee offered by Aero Drum Ltd is for Indoor RC Blimps only and limited to them -14 days Money back guarantee starts by the date when Aero Drum Ltd representative signs and receive the International Air Waybill from FedEx or other courier (what is also proof that we have delivered the LTA to the client) - The Money Back Guarantee is applicable on above listed terms only – Outdoor RC, Aerostats and Custom LTA are made with same dedication and careful design process as indoor RC Blimps – To be applicable for our Money back policy guarantee the client have to provide sound proofs (text, photo or video) why one or more above listed terms are not met by Aero Drum Ltd and confirmed by at least 2 impartial persons (other than client) on a form provided by Aero Drum Ltd
Established 1999 as a privately owned company