Details
Starting at 10 m we are now talking Airships. The 10 m outdoor RC Airship is a perfect platform for Low altitude remote sensing of any kind! Strong brush-less motors, ... 20 to 30 A of Lithium Polymer power, independent power source for the receiver, several miles RC, dual controls for all, RC safety valve, polyurethane envelope with maximum 0.5% of helium loss per day on the total volume,….are quite strong arguments. We have introduced the rail system (recently redesigned) for a "sliding" cabin and equipment this way maximizing the payload by eliminating unnecessary ballast weight loss. Typical setting*: Polyurethane envelope, 1 main vectored motor or classic with 2 vectored motors, and 1 left⁄right back motor, all electronics, aluminum⁄carbon motor mount, Futaba, Graupner or Spectrum 10 channels RC, filling hose 5 ft (1.5m) special adapter to the envelope valve, 12 to 20.000 mAh Lithium-Polymer battery for the main motor and 5.000 mAh for the system, 3000 mAh power for the back reverse motor, 17 ft tether line. Ready to go except for the Helium!
*We reserve the right to alter the setting accordant to new available electronics and technologies to make better quality RC Blimps.
Compliant to FAA and EASA Drone and Blimp Safety Regulations: The 10 m RC Blimp has all safety design features. Protected propeller housings, high quality envelope that can stand much higher internal pressure than needed, extremely low helium permeability, RC Safety valve, RC Safety bobbin, and other properties related. More at SAFETY REGULATIONS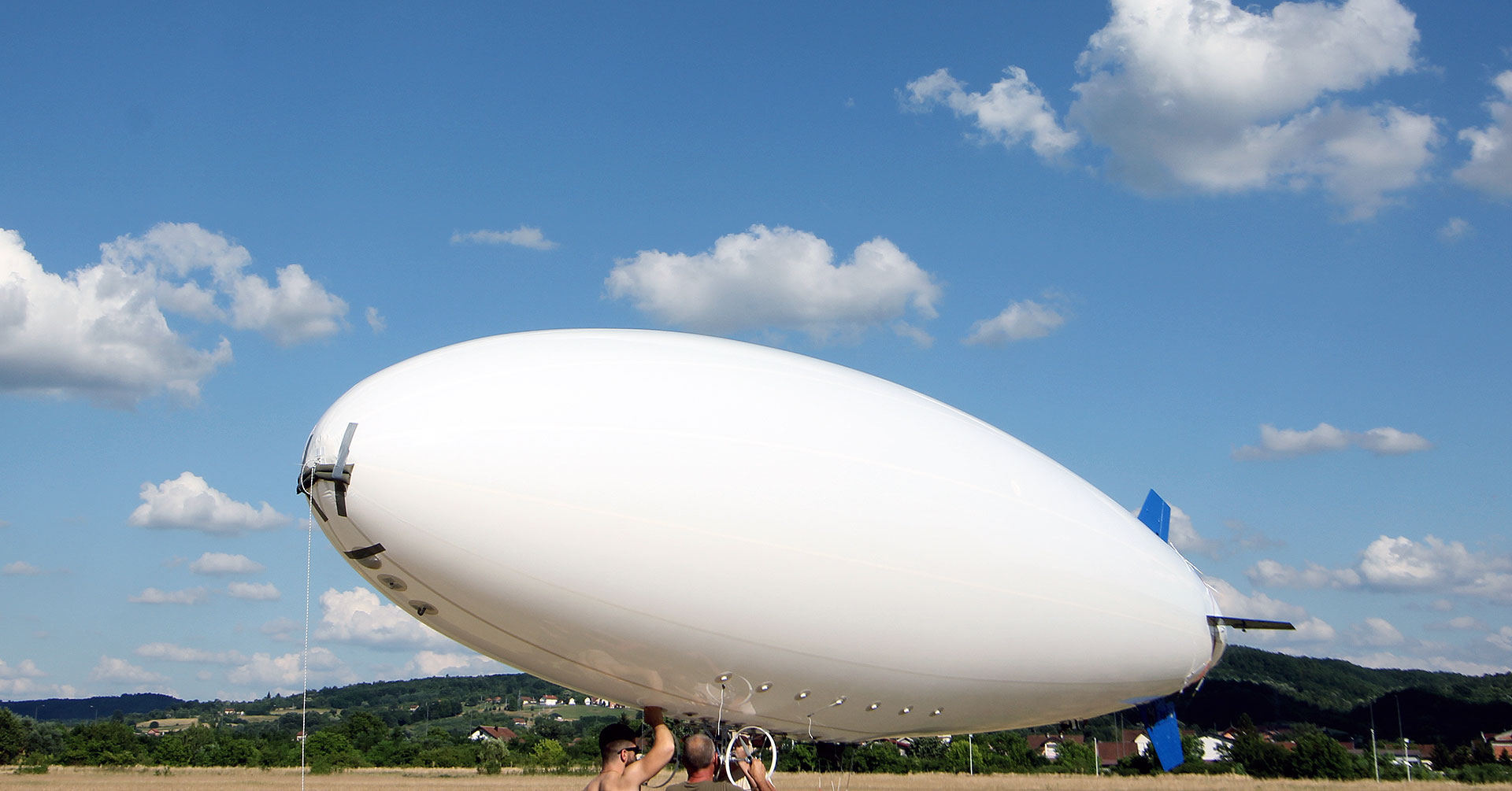 Optional
- Internal RGB Light with light generator and IR controller – 350 Euro ⁄ 405 USD*
- Dropping mechanism – 70 Euro ⁄ 85 USD*
- Art Work Airbrush print on the envelope 2 sides - 620 Euro ⁄ 670 USD*
Production time: 25 to 30 days. Transport (Not in price) by FedEx or specified by the client. Logo needed in .eps or .cdr or other print friendly format.