Details
The main difference between the 3 and 3.5 m is a slightly higher payload capacity of the 3.5 m RC Blimp. The 3 m can lift additional 300 to 400 g and the 3.5 m up to 500 g. ... 3D printed EDFs to comply with FAA and EASA regulations completely harmless to the user and spectators. Able to lift HD Video camera or other accessories like flags, internal RGB light, dropping mechanism for T-shirts, coupons, flyers,…. With a Li-Po battery it has 40 to 60 minutes of flight autonomy depending on piloting style. Fully 3D controllable as simple as any RC toy car. Typical setting*: Polyurethane envelope, 2 main motor and 1 left⁄right back motor, all electronics, fiberglass cabin, simple 3 or 4 channels RC, filling hose 5 ft (1.5m) special adapter to the envelope valve, 2500 mAh Lithium-Polymer battery, 17 ft tether line Ready to go except for the Helium!
*We reserve the right to alter the setting accordant to new available electronics and technologies to make better quality RC Blimps.
Compliant to FAA and EASA Drone and Blimp Safety Regulations: The 3 and 3.5 m RC Blimps have all safety design features. Protected propeller housings, high quality envelope that can stand much higher internal pressure than needed, extremely low helium permeability and other properties related. More at SAFETY REGULATIONS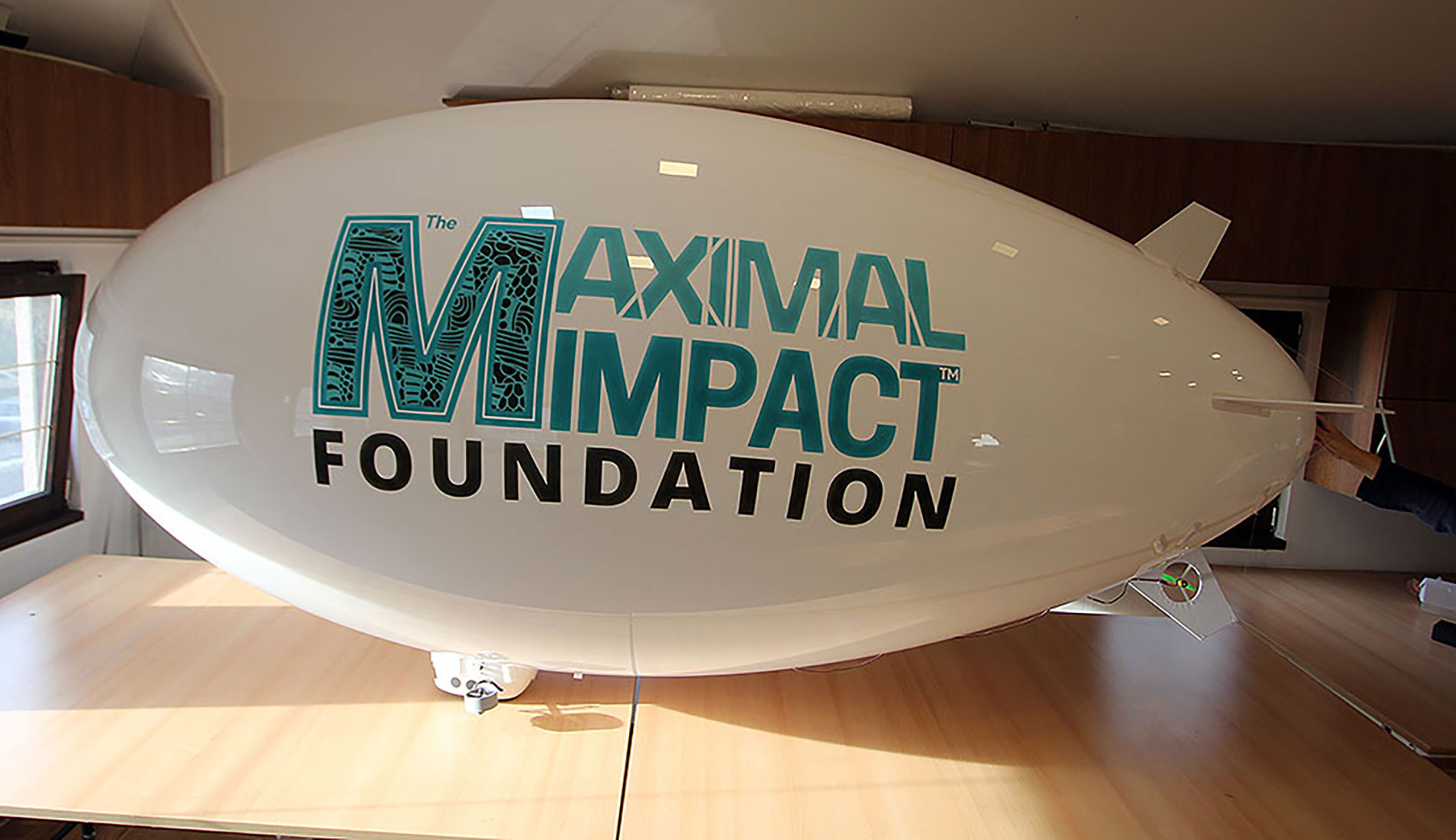 Optional
- Internal RGB Light with light generator and IR controller – 170 Euro/ 200 USD*
- Dropping mechanism - 50 Euro with a 4 channels RC
- Art Work (Logo) Print on envelope - 170 Euro / 200 USD*
Production time: maximum 10 to 15 days. Transport (Not in price) by FedEx or specified by the client. Logo needed in .eps or .cdr or other Print friendly format.