The main guy responsible for this conundrum is Count Ferdinand von Zeppelin. He was the creator of a type of an airship, which will go down in history as Zeppelin.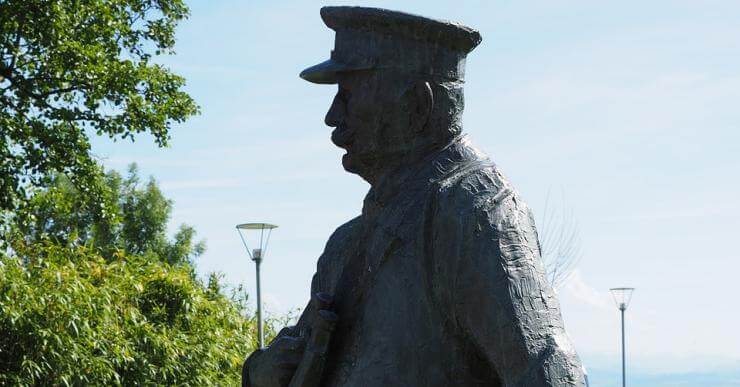 He was a military guy, who saw the potential in LTA aircrafts, after witnessing the advantages in using hot-air balloons during the American Civil War. So when he returned to Germany, he worked on devising an aircraft with rigid structure and individual gas cells.
Although he formally proposed the use of airships for military purposes in 1887. it would be years later when the first Zeppelin took off. He intended to obtain military advantage by using Zeppelins, but the military didn't quite see eye to eye with him in the beginning.
When they were introduced, Zeppelin's airships were used for public transportation, it would not be until the begging of the World War I, when the army commandeered the publicly used Zeppelins.
War efforts made improvements in the technology, and after the war, interest in rigid airships rose. Although Count von Zeppelin died in 1917, it wasn't the end for Zeppelin business. Dr. Hugo Eckener took over and successfully made two smaller passenger airships.
However, Germany was soon prohibited from making large airships. It would be the end for Zeppelins if it weren't for the american government who had to hire them to make airships, after failing to produce a functioning airship.
That was the beginning of the golden age of Zeppelin. In the following years, Zeppelin company made the famous Graf Zeppelin and the Hindenburg. It were those two superstar airships who made everyone associate airships with Zeppelin, and casted a shadow over blimps.