Hot air expands, so heated air in a certain volume of space contains less air. The air becomes lighter and if the balloon is lighter than the force exerted upwards it will gain lift. However, it will stay in the air only as long as it has fuel to keep the air heated.
The first hot air balloons used a solid-fuel brazier instead of the hydrogen used in the balloons that followed, which proved itself to be more practical and pretty much ended the hot air balloon phase.
After the Second world war,brakethrough of bottled gas burners revived the use of hot air balloon for sport and leisure.
Altitude of a hot air balloon is adjusted by engaging the burner on or off as needed. So the air heats up or cools down, and exerts force accordingly.
Gas balloon
When lighter than air gas is filled inside of a compartment made of thin material it obtains the ability to gain lift. This is the most common type of balloons being aloft.
You probably saw a bunch of gas balloons tied up to a rock or something at a carnival, or a kid crying because a balloon got out of its hand and is now drifting towards the sky…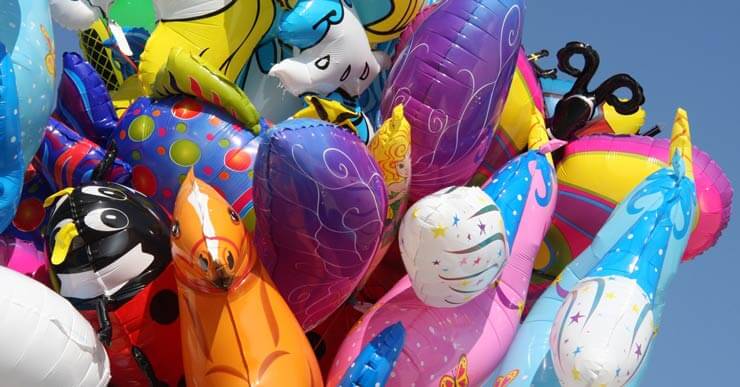 Gas balloons can fly at a higher altitude and cover larger distances than hot air balloons. However, they were more dangerous because they contained highly flammable hydrogen or coal gas. Today, most gas balloons use helium.
Rozier balloon
Rozier balloon has a chamber filled with non-heated LTA gas, and for a heated gas (same as the hot air balloon). This combination of compartments enables easier altitude control and longer air time. This balloon is typically used for making record flights.